Im 15years old. I like playing maplestory i play it 7years. I really like to join HellBound.
Its look like a proffesional maplestory guild, and active. And i come from Holland  
And my name is John
I hope this application is good for this guild. Say it if its not

Cya

-SlowDownMS

SlowDownMS

Noob





Posts

: 20


Location

: The Netherlands



Hi John.
Please do edit your first application.

Read the guide on how to make a proper application.
Also check out other peoples applications.
__________________________
We are all unique in ways that some people dont understand.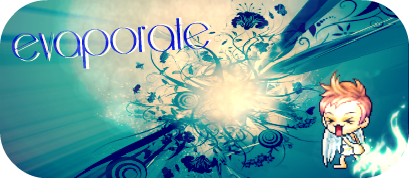 Thanks Steph for making me this<3

Dan²

Adamantium





Posts

: 514


Guild

: Fascination


Joined Guild

: 4th of January 2015


Location

: Channel 5 FM 3



Hey john,
I'm going to be honest with you.
This application isn't good.
Since you haven't ( properly ) read the link I posted you,
I'll just copy paste it here.
*About myself
tell us a little bit about yourself, whats your name, what do u like, where do u live, blabla..
*Maple history
Tell us something about your maplehistory, anything u like to tell us
*Guild history
which guilds did u joined, why did u left? etc
*All your maple chars
list all your maple chars in here please
*What is your view on dupers/hackers?
tell us what u think of this
*Why i wanna join hellbound?
tell us why we need u here, do u know someone, ... etc
Also make your application interesting.
Not Just '' I like playing maplestory '', but '' I like playing maplestory because .. ''
Also tell us more about yourself, what are your hobbies. are there things you dislike?
What kind of person are you?
You're also saying you have been playing maplestory for seven years, then I'm sure you have enough to say about your maple history. What kind of guilds have you joined? Why did you left them?
Last but also important, don't give us the feeling you rushed the application.
We like to see people who put effort in this.
For most of us this will be the first impression of who you are, so why not leave a good one behind? 
I hope this will help, and just hit the edit button ( like Dan already said )
-Kim
__________________________
Exo || Super Junior || Trouble Maker || BEAST

"The beginning is the end, and the end is the beginning. Well then, let us begin again. And to each, their own tale."


Kimmy

Steel





Posts

: 371


Guild

: HellBound


Joined Guild

: 5-02-2014


Location

: Heaven



Topic closed.
other app: http://www.hellboundems.com/t5985-application
__________________________

we must hurt in order to grow,
fail in order to know,
and lose in order to gain.
♥
iWicked ~ 210 bishop
iStéphy ~ Nightwalker



Stephy

Bound To Hell





Posts

: 2159


Guild

: Absolution


Location

: Belgium



Similar topics
---
Permissions in this forum:
You
cannot
reply to topics in this forum