Hey guys,
My name is Kousuke and I assume most of you still remember me from my previous times in HellBound or from youtube. I left HellBound at the time, because I did not feel at home in this guild. However, I want to give it another shot and that is why I am writing this application.
To start off, most of you guys will probably wonder why I left logia. The main reason for that is that the guild is disbandend. The reason for this is that Joeri and I were not able to provide the right guild experience for our memebers as we were too busy with doing our own things (bossruns etc). The most popular group of people within our guild left, because of this particular issue. So after thinking for a long time we decided to disband the guild.
Now lets switch to my application:
*About myself  
Name: Kousuke
IGN: Kous
Class: Zero
lvl: 213
So as I wrote before my name is Kousuke and I am 20 years old. I am currently living in the netherlands but that will change from September on as I am going to live in Oxford for my studies. I am half Japanese half dutch so that is where my name comes from. I really enjoy playing maplestory and I am currently aiming to make my zero lvl 220. I am in possesion of the 2nd rank Zero in EMS at the moment. I also love anime and kpop. I don't really know what to add here feel free to ask me anything though

*Maple history
My maplestory history is pretty long since I have been playing for almost 4 years right now. To prevent huge walls of text I will show you this video:
Feel free to watch it if you are interested in my maplestory history

*Guild history
Granted, HellBound, Logia
*All your maple chars
Darkousuke - lvl 163 Palladin
CannonKous - lvl 120 cannoneer
Akarui - lvl 153 Mercedes
DeKous - lvl 200 Demon Slayer
Kouser - lvl 210 Kaiser
Kousy - lvl 120 phantom
Kousinous - lvl 120 luminous
Kousje - lvl 120 Angelic Buster
Kousile - lvl 143 Mihile
Kousuka - lvl 120 Demon Avenger
Xenous - lvl 200 Xenon
Kuos - lvl 124 Dual Blader
Kanous - lvl 120
Kousato - lvl 100 Hayato
Windkous - lvl 150 Wind Archer
SoKous - lvl 120 Soul Master
ThunderKous - lvl 120 Thunder Breaker
KousMech - lvl 100 Mechanic
Kous - lvl 213 Zero
*What is your view on dupers/hackers?
Hate them, it is really annoying and they destroy the game.
*Why i wanna join hellbound?
It feels good to be back and I kind of missed you guys

Feel free to ask anything <3
Kousuke~
__________________________
Click this awesome youtube channel!

Kousuke

Biohazard





Posts

: 788


Guild

: Logia


Joined Guild

: July


Location

: Jupiter



Welcome back I assume?
You probably don't know, so nice to meet you, I'm Kim.
Now please teach me japanese.  
Anyways you seem fine with me. (anime, kpop I couldn't ask for more, except a beautiful personality of course...)
I can't come online, so I'll leave the voting to the others.
You probably already know where the gfm is, no need to tell.
Good luck with the application.
PS. Congrats on being the (almost) highest zero.
__________________________
Exo || Super Junior || Trouble Maker || BEAST

"The beginning is the end, and the end is the beginning. Well then, let us begin again. And to each, their own tale."


Kimmy

Steel





Posts

: 371


Guild

: HellBound


Joined Guild

: 5-02-2014


Location

: Heaven



Welcome back Kous

I know from Hestia how hard it is to successfully lead a guild and I'm sad for both of you that you couldn't made it with Logia.
Nevertheless, even if I don't know you that much tbh I'd still give any lost son a 2nd chance.
Yes from me.
Ohh and I watched the whole video with a beer and some haribo xD
Last edited by JimJustice on Wed Jul 30, 2014 7:32 pm; edited 1 time in total
__________________________
Maple Goals:




Mercedes Level 210:


(✔) Quit Mercedes
(✔) Sell Mercedes Gear





Level 3 Link Skills:


(-) Cannoneer
(-) Demon Slayer
(-) Demon Avenger
(-) Xenon
(-) Phantom
(-) Luminous
(-) Zero




(-) Dojo Gloves
(-) Bishop Mule level 200


JimHolla

Bronze





Posts

: 345


Guild

: HellBound


Joined Guild

: 04.08.'13-23.01.'15


Location

: Germany



__________________________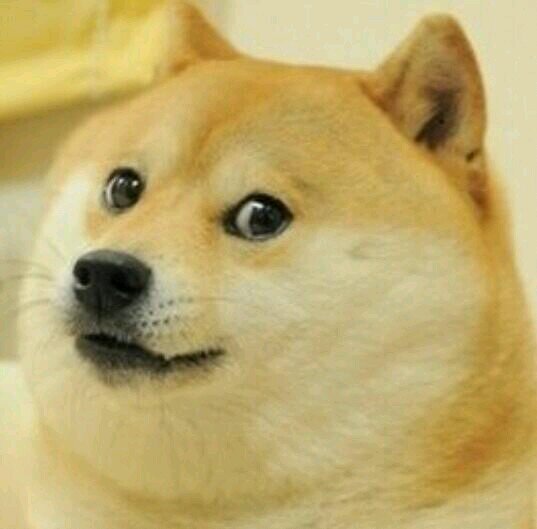 Wow

HoliArcher

#Yolo #Swag




Veteran

---

Posts

: 1379


Guild

: Hellbound (ex euph)


Joined Guild

: early 2012


Location

: Sweden



Kousboooooooi <3
Well, 'unexpected' describes this perfectly

Too bad, I can't vote here, but still; I wish you best of luck for your application! <3

Justin

Aquamarine





Posts

: 145


Guild

: Labyrinth


Joined Guild

: 07/2013


Location

: Germany



First off may I remind people that HellBound members are free to vote as they wish on applications. I'm not going to bother going to the hassle of finding out who down voted Roby but his vote is just as important as any of your own; he has his reasoning as will you. Also would be appreciated if individuals under the forum group "maplers" would refrain from posting useless comments on applications.
Onto the app, yes a very unexpected decision to see you applying back here again.
Kousuke wrote:I just do not feel comfortable and accepted in this guild and I think that is never going to change. I am enduring this feeling for over 6 months already and it is never going away in my opinion.
I understand you left because you felt uncomfortable and unaccepted within the guild community and it wouldn't be the first time such has been used as a reason for leaving the guild or any guild in fact.
However if it leads me ask, if it was members that made you feel uncomfortable and unaccepted within the guild, should those same members still be here, why would you re-apply to the same guild ? You mention wanting to give it another shot which is fine too but I'd appreciate if it you could still answer in more detail.
Now, should this have been left as the leaving and the application I would be leaning more to voting a yes. However after leaving, particular conflicts occurred between yourself and I which still have yet to be resolved. Unknown to you, some of the things you said to people within your leaving days and afterwards had been forwarded to me, some of which I read myself whilst screen sharing and what not. The comments you made were rude and unprovoked and I was and still currently am no where near happy about them. I'm not going to post them here unless necessary as this is a public forum and I'm currently in the US away from my HDD. I'll leave you to contact me to discuss that.
You also have some apologizing to do to some HB members after some of the things you accused them of having in their possession as well as how you treated them in regards to attitude and basic manners.
All in all, I'm normally up for 2nd chances, however in such a circumstances I'm thinking in the best interest of the guild when voting, as you were thinking in the best interest of yourself when leaving. As of now, personally no. I'm not leaning towards a yes right now and it's somewhat unlikely I will. It's up to you to attempt to change that.
Nonetheless, I've given you a hint at what you need to do to make amends with some members before you re-apply. Maybe trying to re-build bridges with some people would be a better idea before applying. You could either postpone your app and get to doing that, or continue with your app and attempt to do so assuming you get a trial.

Guest

Guest





I appreciate all your comments and thoughts on my application and especially Usher's reply gave me some clarification towards my application. Therefore, I want to thank you Usher for taking the time to write such an extensive reply during your trip in the United States. I can relate to most of the issues that you have mentioned in your commnent. I think that I took a too quick decision on re-applying for this guild again. I think it is better to withdraw my application now as I am not ready to join again. I am not entirely sure if I will ever reapply again.
About HoliArchers comment:
I am not sure about the people who up/down voted his comment, but I have to mention that I am one of the persons who left a downvote on his comment. Of course he is free to express his own opinion towards my application, but I am also free to leave a downvote on his comment as I am finding his comment rather inappropriate. Besides, that is why the up and down vote system is inplemented into the forums. I also want to refer to the times were I composed comments like his while being in Hellbound, because I received a lot of negativity and complaints towards comments like this. Whereas he gets some upvotes for his comment which is pretty odd and unfair. Anyways I do not want to make a too big of a drama about this, I just wanted to express my own opinion towards this particular issue.
I want to thank you all for your time, especially Usher and I will see most of you guys in my buddylist again

~withdrawn~
__________________________
Click this awesome youtube channel!

Kousuke

Biohazard





Posts

: 788


Guild

: Logia


Joined Guild

: July


Location

: Jupiter



Application Withdrawn
-Locked-

Guest

Guest





Similar topics
---
Permissions in this forum:
You
cannot
reply to topics in this forum