Heloo Hellbound members!
My name is jeremy  currently 19 years old born and raised in france and now living in germany. My hobbies are mainly watching anime,buying manga,collecting all sorts of anime related things basicly the good ol' otaku

.
I have been in Saga for a really long time but had to stop playing after getting hacked *sadface* but now back in action after 1 1/2 years, trying to find a new guild. Im currently sharing this account with my sister miriam but i guess shw won't be talking alot when she is on with my char.My maple chars that i use is FlashBlanche my sister is on FlashBeige.
Since Igot hacked you probably think of what i think about hackers/dupers.And the main reason I want to join hellbound is because I saw you guys pretty often when i played back in the days and always thought it would be cool to join them one day.I really hope I can and that about sums it up.
Edit: Well to tell you a bit more about myself then im fluent in france german, can talk english and learning japanese for 1 year and 3 months now. A bit more about my person would be my specialty.I love basetball played for 6 years had to stop after injury *yay...* and well im not quite a tiny person im about 2 meters.Guess that' is some more info about myself hoped it make it look better now.
Last edited by FlashBlanche on Wed Oct 01, 2014 8:03 pm; edited 1 time in total

FlashBlanche

Noob





Posts

: 1



Hello Jeremy thanks for applying and welcome to the forum =)
Read this guide and try fill up your application some more

http://www.hellboundems.com/t4334-guidelines-for-applying-to-hellbound
__________________________
We are all unique in ways that some people dont understand.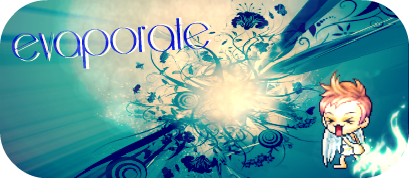 Thanks Steph for making me this<3

Dan²

Adamantium





Posts

: 514


Guild

: Fascination


Joined Guild

: 4th of January 2015


Location

: Channel 5 FM 3



Welcome!
Spoke a little to you in the gfm,
Always nice to see old guildies from saga.
I will vote trial

Edit: though the account sharing has to be taking care of
Last edited by Stephy on Fri Oct 03, 2014 12:50 am; edited 1 time in total
__________________________

we must hurt in order to grow,
fail in order to know,
and lose in order to gain.
♥
iWicked ~ 210 bishop
iStéphy ~ Nightwalker



Stephy

Bound To Hell





Posts

: 2159


Guild

: Absolution


Location

: Belgium



I would see it as a problem if your sister plays your account when you're in hellbound. Account sharing with someone outside of the guild is against our guild policy. Not trying to be a douche but I know people would mind someone who is not in the guild having access to read their chats. We are ofcourse open for suggestions though

__________________________
[9:39:51 PM] Stéphy: ur a really pain in the ass sometimes

me and steph had a discussion about soap and anime, we came to the conclusion that anime was for kids and soap was for dumb people
[1:15:09 AM] Stéphy: a world war 3 between soap& anime

[1:15:18 AM] Stéphy: who's gonna win
[1:15:24 AM] Stéphy: stupid because others are kids
[1:15:30 AM] Stéphy: or the kids because the others are stupid
[1:15:32 AM] Stéphy: mhmmm
[1:15:55 AM] Stéphy: i will scratch my ass or a sec

Kriss/Departures

Silver





Posts

: 425


Guild

: HellBound


Joined Guild

: sept 2011


Location

: Norway



hey Jeremy really nice to meet you like your app would of liked bit more info. But you covered main points.

also as kriss said we do have a policy about account sharing, maybe u could resolve the problem, if your sister doesn't mind for you to have the account, or if not you make another account but this would mean you need to train other characters bit of tricky one , hope u sort something out. Also at the moment my laptop is a bit broke gonna try and be online over weekend hope to see u around

good luck from lizzy :
__________________________
Sometimes in Life you Gotta just roll the dice, And no matter what the outcome might be we all just have to get on with it, Because Life is what we Make it! We all get 1 Life So live it to the FULL!
___________________________________________________________________


elizabeth26

Aquamarine





Posts

: 112


Guild

: Hellbound <3


Joined Guild

: - got accepted 1st september <3 but new people few weeks before that


Location

: UK - manchester



__________________________

we must hurt in order to grow,
fail in order to know,
and lose in order to gain.
♥
iWicked ~ 210 bishop
iStéphy ~ Nightwalker



Stephy

Bound To Hell





Posts

: 2159


Guild

: Absolution


Location

: Belgium



voting until answered question ^
__________________________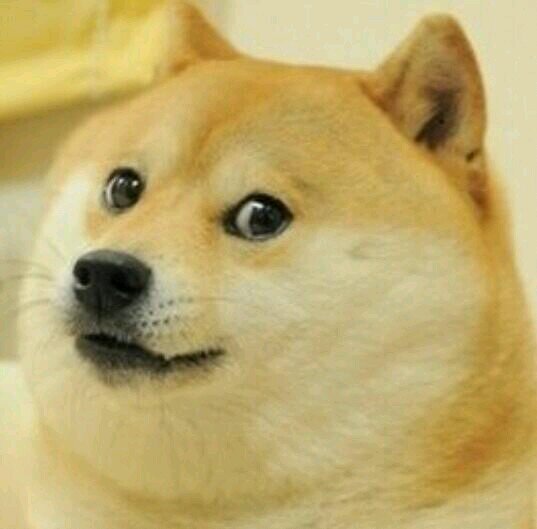 Wow

HoliArcher

#Yolo #Swag




Veteran

---

Posts

: 1379


Guild

: Hellbound (ex euph)


Joined Guild

: early 2012


Location

: Sweden



I guess youre not intrested then

Declined
__________________________
[9:39:51 PM] Stéphy: ur a really pain in the ass sometimes

me and steph had a discussion about soap and anime, we came to the conclusion that anime was for kids and soap was for dumb people
[1:15:09 AM] Stéphy: a world war 3 between soap& anime

[1:15:18 AM] Stéphy: who's gonna win
[1:15:24 AM] Stéphy: stupid because others are kids
[1:15:30 AM] Stéphy: or the kids because the others are stupid
[1:15:32 AM] Stéphy: mhmmm
[1:15:55 AM] Stéphy: i will scratch my ass or a sec

Kriss/Departures

Silver





Posts

: 425


Guild

: HellBound


Joined Guild

: sept 2011


Location

: Norway



Similar topics
---
Permissions in this forum:
You
cannot
reply to topics in this forum